Team PensBlog Climbing!
Since the release of the second patch, Team Pensblog has moved up from Div 11 to Div 5 and still climbing. In order to keep going up, The GM's ask that players with +/- rating under 100 to not play games with only two players. Keep up the Great Work!
Post Patch Top 20 Report.
Only a week since the update and the top 20 has changed. Even with a team full a juicer, it is going to be hard to de-thrown those who play hockey as a team. Only time will tell how much some of these team have benefited from glitching the system. Going through some of the records, Many teams only show one game after the patch and stopped playing until today (4-11) for some reason. Below are some of the top 20 teams with notable changes and are out of the playoffs.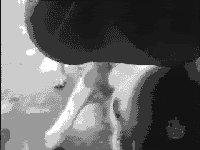 Biggest Fail: Legends Never Die -97 Spots.
dream killers -42
legends never die -75
new life -39
uhl elete -35
pure garbage -69
team soz -66
dirty microwaves -62 (1 game since patch on 3-11)
Original Gangster - 68
Other teams who fell out of top 20 include: Purple Cobraz & Dragon Force with Da Co st Hil on the bubble.
Post Patch tPB Juicer Report.
flying hindus - DEAD
grocery store beer - DEAD
montral wolves - DEAD
pure garbage - Fell 69 spots
seansheans mom - DEAD
the mob - 2 members left, no games since patch
uhl elete - Fell 35 spots